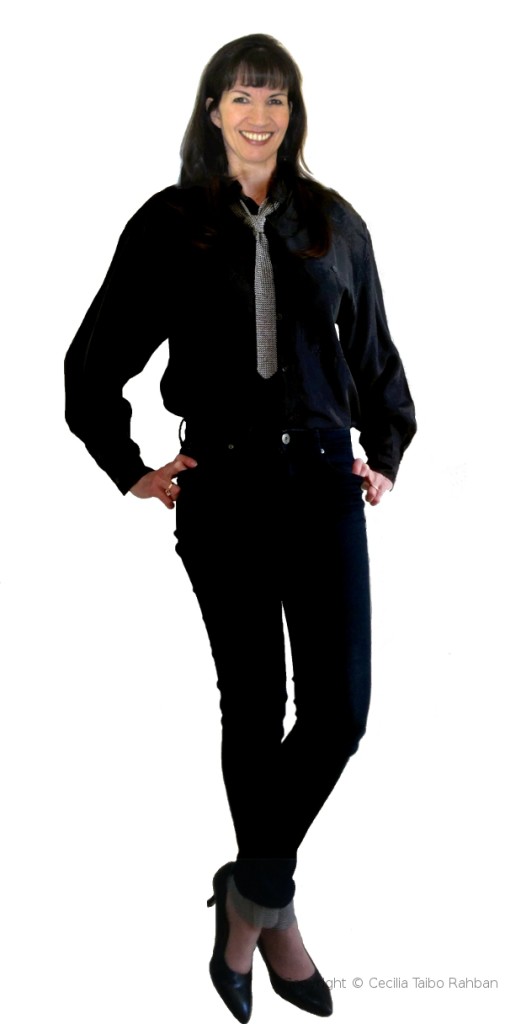 Cecilia Taibo Rahban,
Founder | Designer
Growing up surrounded by art and classical music at home in Uruguay, Cecilia Taibo Rahban studied piano full time. Upon arriving in the United States her career path took a turn toward photography, exhibiting in Los Angeles, most notable in a show supported by the consulates of Brazil, Argentina, Mexico and her native Uruguay.
But the freedom of expression and innovation she found in the Los Angeles art scene led her to explore art making with different materials and techniques, resulting in her bold and elegant stainless steel jewelry designs. Again she received accolades and exhibitions including Pacific Standard Time: LA/LA and Museum of Latin American Art, as well as in Dubai and Milan.
"I have chosen stainless steel, chain maille in particular, as the medium for my latest creations, as it embodies the qualities I wish to inspire: elegance and boldness, fluidity and strength, for my jewelry to be grounding yet airy, delicate yet steel strong.
I wanted to create a symbol of the resilience and strength of spirit, as well as the sparkle we all have, but sometimes life's challenges make us forget or neglect to nourish. Wearing my jewelry pieces is meant to not only beautify your look, but to connect you with your inner strength while bringing some fun into your day."
Exhibitions:
Jewelry:
2017 – October-November: Pacific Standard Time LA/LA at FM Fine Art Gallery, Los Angeles. California
2017 – September-November: Art Share L.A., Los Angeles, California
2017 – June-July: bG Gallery, Bergamot Station, Santa Monica, California
2016 – December: Art League of Hilton Head's Gallery, Arts Center of Coastal Carolina, Hilton Head Island, South Carolina
2016 – June: Oceanside Museum of Art, Oceanside, California
2016 – April: World Art Dubai Fair, Dubai World Trade Center, Dubai, United Arab Emirates
2016 – February: Orange County Center for Contemporary Art, Santa Ana, California
2015 December – 2016 March: M.A.D. Gallery Milano, Milan, Italy
2015 – December: SugarMynt Gallery, Pasadena, California
2015 – August: ArtCrush Studio, Altadena, California
2015 – March: Molaa (Museum of Latin American Art), Long Beach, California
Photography:
2014 – November: Aquarium of the Pacific, Long Beach, California
2014 – June: Newport Beach Civic Center, Newport Beach, California
2014 – June: Palazzo Albrizzi, Venice, Italy
2014 – May-June: Galería Laura Haber, Buenos Aires, Argentina
2012: Building Bridges Art Foundation, Santa Monica, California
2012: El Dorado Nature Center, Long Beach, Calfornia
2012: Marriott, Irvine, California
2011: The Happening Gallery, Marina del Rey, California
Digital paintings:
2011: Queen Mary, Long Beach, California