Instagram: @elegantmagazine
Photographer: Paige Buffington
Instagram: @paigebuffington
Model: Julia Covert
Instagram: @julia_covert
Stylist: Madison Dixon
Instagram: @madisontdixon
Makeup: Brittany Spyksma
Instagram: @brittanyspyksma
Hair: Allie Ellis
Instagram: @hairfashionstory
Blouse: Oroceo Castro
Instagram: @oroceo_castro
Showroom: Now Showroom
Instagram: @now_showroom
Faux furcoat: Topshop
Instagram: @topshop
Greek Sea Captain Cap: Vintage Hatters
Instagram: @vintagehatters
Steel Lace choker and Elegant and Dapper Steel bracelets: Cecilia's STEEL
Instagram: @ceciliataiborahban
---
Photograph Copyright © Lorraine C. Ladish. All Rights Reserved
---
On the editorial, front and back covers of Most Magazine
Photographer: Mario Barberio
Instagram: @mariobarberiophotos
Model: Donna Feldman
Instagram: @donnafeldman
Hair & Makeup Artist: Michelle Vanderhule
Instagram: @beautybymichellev
Stylist: Madison Dixon
Instagram: @madisontdixon
Blazer and Pants: Femme LA
Instagram: @femme_la
Chocker: Cecilia's STEEL
Instagram: @ceciliataiborahban
---
Editor's Pick: Cecilia's Steel: A Lesson in Unique Jewelry & Business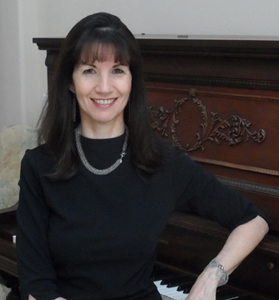 ---
My gentleman's line: Dapper Steel, featured in aVivirLA:

---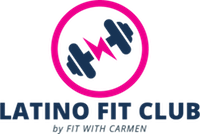 ---
Featured in Small Business Daily:
Small Business Snapshot: Cecilia's Steel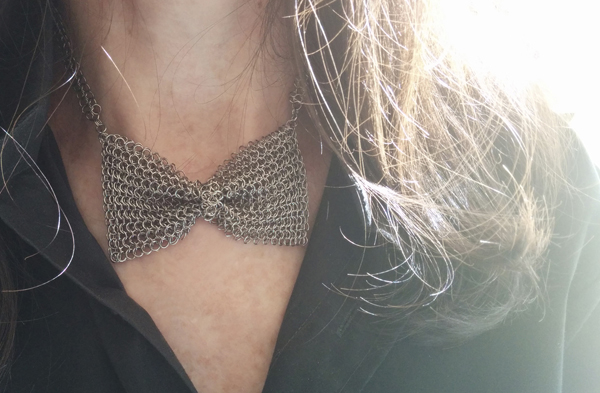 ---
Featured in Focus on Fashion Retail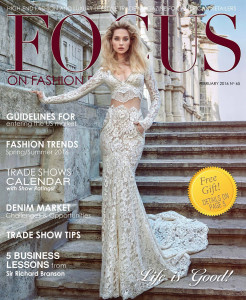 Morgan dress from Ivory Tower Haute Couture collection by Galia Lahav.
---
In the Top 5 Jewelry Designers Gladys Loves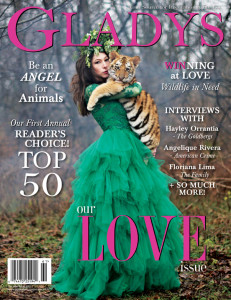 ---
Featured in MyBelleza Inc Magazine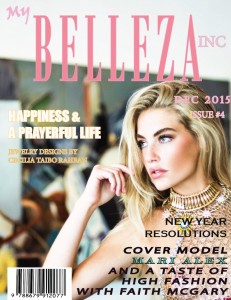 ---
Featured in Rebates Zone Last Minute Christmas Gift Guide
We have often wondered why steel is not used more in jewelry. This little piece is exquisitely made of steel and features a clasp which can be worn at the back for a classical look or at the front to seem like a pendant.
---
Featured in Gladys Magazine ICON issue, at newsstands nationwide on November 11, 2015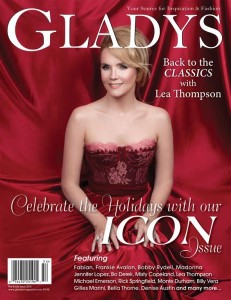 ---
My art story at the National Endowment for the Arts website:
https://www.arts.gov/50th/stories/cecilia-taibo-rahban
MY ART STORY by
CECILIA TAIBO RAHBAN
I was fortunate to grow up surrounded by art–classical music was always playing at home and my mother was a writer and painter. That was back in Uruguay, where I studied piano full time. When I came to the US, my career path took a turn–I turned to photography, then digital painting. My latest creations are in jewelry design, stainless steel pieces that represent elegance, boldness, fluidity and strength. I find each of my creative expressions on their own and as a whole very fulfilling, and I hope they inspire others.
I'm happy to have exhibited my work both locally in Southern California, in the LA/OC area, as well as internationally. I'm honored that my latest creation in jewelry design was featured at the Museum of Latin American Art "Empowerment through the Arts" Women's Day Festival 2015.
– See more at: https://www.arts.gov/50th/stories/cecilia-taibo-rahban#sthash.K7u3ux5L.dpuf
---
Fashion Label press release: Fashion Label
"Newly Launched Online Store Continues to Forge Partnerships with Designers Committed to Its 'Made in the U.S.A.' Mission"
---
Viva Fifty! Article in English:

Viva Fifty! Article in Spanish: